Before you fill your bellies with food, create a new Thanksgiving tradition with one of these special things to do.
Of course, the food is the main event on Thanksgiving, but when your extended crew gets together for the holiday you're going to want to find some fun things to together to pass the hours until it's time to carve the turkey and pass the pumpkin pie. When the shops aren't open and there's nowhere to go, what do you do? We've compiled a list of special things to do on Turkey Day that the whole family will love. Adults, preschoolers, and high school students alike will love these Thanksgiving games and activities that can be enjoyed before or after Thanksgiving dinner. Because on occasions when there is built-in entertainment, the laughs seem louder and the memories more plentiful. But even if your family isn't into elaborate themes, there's something fun to do on this list that will make Thanksgiving 2020 the most fun one yet.
Thanksgiving Bingo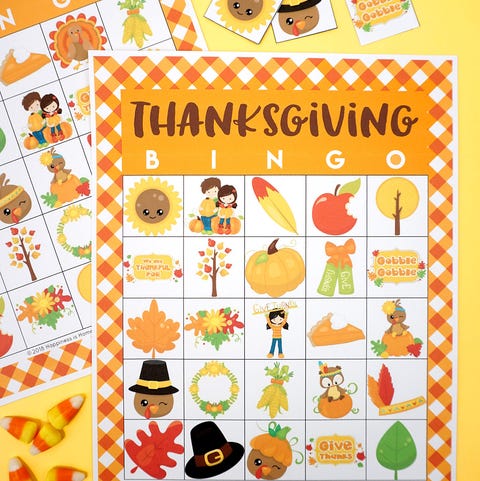 HAPPINESS IS HOMEMADE
There's nothing more classic than a round of Bingo. Give the game a Thanksgiving twist by downloading free printable Turkey Day-themed cards online. Celebrating virtually this year? Check out versions you can play on Zoom.
Download the printables at Happiness Is Homemade »
2. Thanksgiving Coloring Pages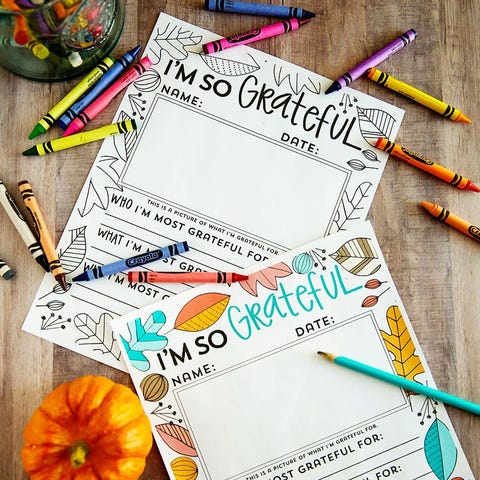 THIRTY HANDMADE DAYS
Sure kids will love these, but the whole family can get in on the coloring fun with this gratitude activity.
Download the printables at Thirty Handmade Days »
3. Craft a Family Tree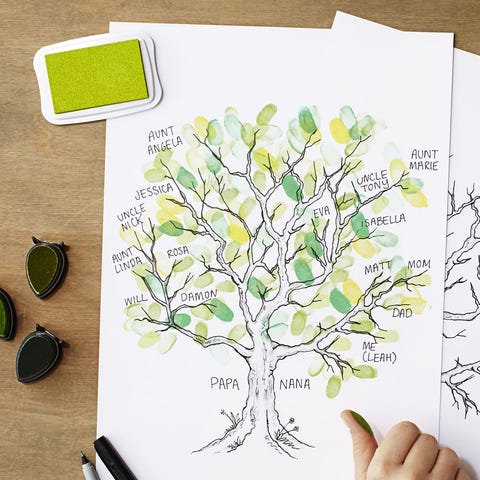 PHILIP FRIEDMAN/STUDIO D
What better time to put together a comprehensive family tree than when the whole family is together? Using everyone's fingerprints will make it even more meaningful. Use red and orange ink to give this craft a seasonal spin.
4. Thanksgiving Trivia
VANILLAMINTPRINTS etsy.comSHOP NOW
Inspire some friendly competition by putting your family's knowledge of Thanksgiving trivia to to the test. Come up with your own questions and answers, or download pre-made trivia cards from Etsy.
5. Thanksgiving Movie Marathon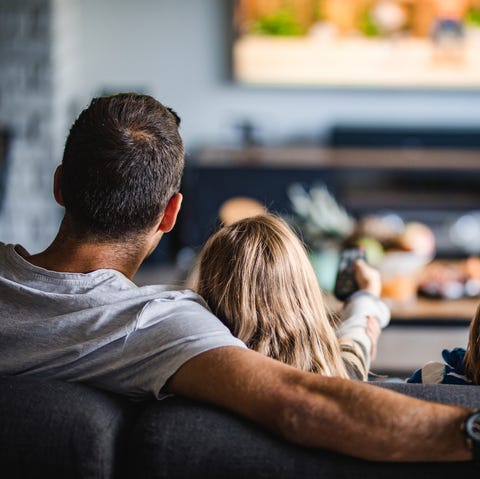 Football who? This year, get everyone on the couch to watch your favorite Thanksgiving movies 
6. Gratitude Game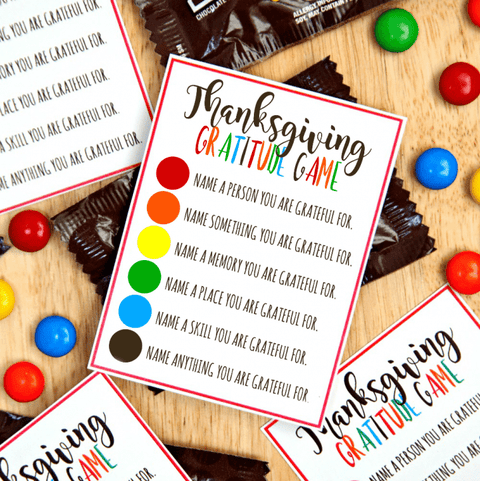 This free printable makes saying what you are thankful for even sweeter — and inspires people to get more detailed than "my family."
Get the tutorial at Happy Go Lucky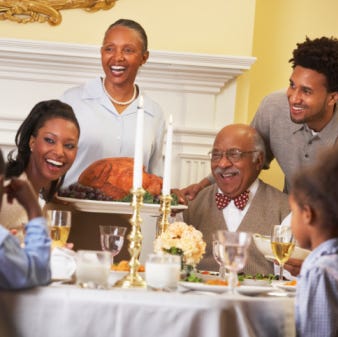 A twist on giving thanks that you can use to keep the conversation at dinner going: The first person must say something they are grateful for that begins with the letter A, the next gets B, and so on.
7. Who's the Baby?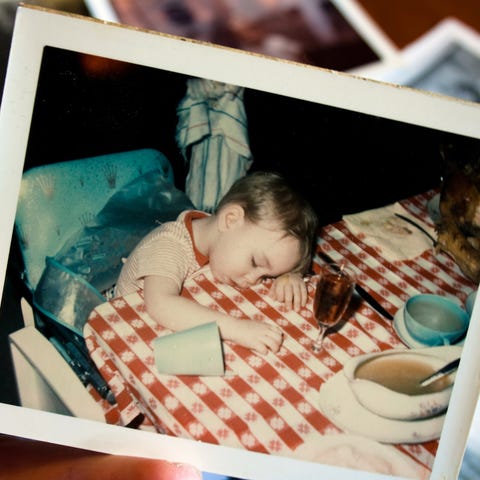 Go digging in your family photo albums or ask guests to email you a photo of themselves as babies beforehand. Attach them to a board with numbers and then have everyone write down their guesses for each.
8. Board Games and more.
There is nothing like just sitting down and playing some fun games. Yahtzee, Twister, Candy Land, Trouble, Clue, Scategories, Charades, Trivia, Connect Four, Spoons, Poker, 21, are all some terrific games to play with your family. You can also play games on Apps on your phone like Heads-Up which is fun because everyone in your family can participate.