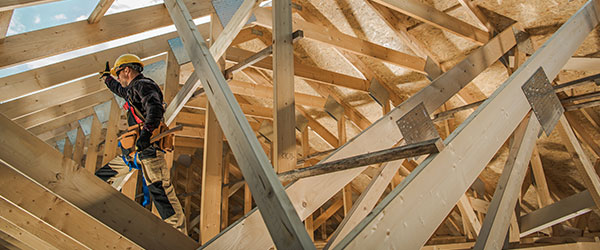 Affordability down, but some areas heating up Owning a home was affordable in only 41% of counties nationwide as of the fourth quarter of 2020.

In a new study, researchers found that owning a home was less affordable than the historical average across 55% of the 499 counties analyzed. That is up from 43% of these counties last year and 33% three years ago.

Home prices were up at least 10% for more than three-quarters of the counties studied. And across 90% of housing markets nationwide, price appreciation is outpacing wage growth.

In cases where the housing costs exceeded 28% of the average household's income, the market was deemed to be unaffordable. Housing cost includes major homeownership expenses – mortgage payments, taxes, and insurance – for median-priced homes, assuming a $100,000 loan.

But all real estate is local, and several significant metropolitan areas where owning a home is still affordable for the average household included Chicago, Houston, Philadelphia, Cleveland and Tampa, Fla.

The housing market has remained remarkably resilient in the face of the brutal economic fallout from the coronavirus pandemic. A backlog of buyers exists that still wants to take advantage of record-low mortgage rates.

Across the nation, homes listed for sale are averaging less than a month on the market before going under contract. Average closing time in December 2020 was 21 days. Despite projections of a slight upward rise in mortgage rates, most analysts expect existing-home sales to increase roughly 10% and new home sales by 20% next year.

Based on surveys of 23 top American financial and housing experts, National Association of Realtors (NAR) predicts a post-pandemic economic rebound with improving job conditions as stable interest rates continue into 2021.

Atlanta, GA, Boise, ID, Charleston, SC and Phoenix, AZ, were among the Top 10 metro areas identified by the experts that have shown resilience during the pandemic period and are expected to perform well in the next two years, as well.

These markets generally feature strong in-migration of new residents, faster local job market recoveries and environments conducive to work-from-home arrangements and other factors, according to the findings.