Sure, she was a teenager making less than $33,000. But that wasn't enough to keep her from her dream of homeownership.
Name: Marta Aviles
City: Aurora, a suburb of Denver, Colorado
Occupation: Tech support at a cable company call center
Age: 19
Salary: $32,240
Home price: $90,000
Marta Aviles bought a home before she was old enough to buy a beer. She's not a trust-funder. She didn't win the lottery. She just worked two jobs, gave up luxuries, and saved for a down payment with financial discipline that would impress Dave Ramsey.
"Owning a property is stability," says Marta, a native of Puerto Rico who moved to the United States with her family when she was 7. Five years later, her family lost their home in the Great Recession. Over the next three years, she changed middle schools five times as they moved from one rental to another. "I wanted a place to live that would be something I could keep. I didn't want to pay someone else to stay in their house."
Buying a home is always tough in a fast-moving, high-priced market like Denver. It's nearly impossible for a teenager.
But Marta was determined. So at the age of 18 and just months out of high school, she began looking at condos around the Denver area. Nearly two years, 100 property viewings, and nine declined offers later, she became a homeowner. Here's how she did it.
She worked to establish a credit history.
Marta knew that before she could even think about getting a home loan she would need to establish a record of paying her bills. "I put my cell phone into my name at 16, and I got a credit card as soon as I turned 18," she says. "I paid the bills on time and didn't run up the balance on the card." She also worked two jobs through most of high school, laying the foundation for a solid work history.
She found a housing program that would help.
By the time she was ready to move out of her mother's home and buy her own place, Marta had saved around $5,000 for a small down payment. She was making $13.30 an hour working the night shift at a security company. She pre-qualified for a $70,000 FHA home loan, a government-backed mortgage program that helps borrowers with shorter work histories, lower incomes, and lower credit scores get a loan. An FHA loan would let Marta buy with as little as 3.5% down. She was 18 and ready to go house hunting.
Then she changed her plan to be more competitive.
After looking at some condos, she quickly realized that an FHA loan wasn't going to get it done. "It was right when Denver prices started skyrocketing," Marta says. "Houses were flying off the market to cash buyers. People wouldn't accept my offer, and if they did, they got a cash offer and threw mine out." She lost out on six properties, including one that still sticks in her mind, a sweet three-bedroom condo that ended up selling for $15,000 over asking. "I looked for 10 months, but got nothing," she says. "I got discouraged."
But she didn't give up. She regrouped. Marta got a new job at Comcast making $16 an hour, plus a second job as the office manager at a roofing company. She applied for a conventional loan and got it.
She cut all the extras to save a down payment.
This time she was pre-qualified for a $90,000 loan, but she would have to scrape up $18,000 for a 20% down payment. She was also trying to keep up with a smoking hot housing market. When she had begun looking in late 2013, the median housing price in Denver was around $235,000. Six months into her housing search, the median had shot up to around $290,000.
Undeterred by the spiraling prices, she continued to work 14-hour days to save for her down payment. "Even though owning a home was more expensive than I had planned originally, it was still smarter than renting," she says.
Something else had rekindled her desire to buy a home, high prices or not: "When I was doing the final paperwork on the [conventional] loan, an assistant in the office told me that people with 'my background' normally lose their homes to foreclosure," Marta says. "By 'my background,' she meant Hispanic. To have someone tell me that put a fire under me to buy a house."
It took her six months to save the additional $13,000 she needed for a down payment, a Herculean act of thrift. She put everything she made at the roofing company job into savings, and as much of her call center salary as she could. "Before I spent a cent, I would ask myself, 'Do I need it or do I just want it?'" Marta says. She didn't go out with friends, bought no shoes or clothes, and ended her Starbucks habit. "I just bought core necessities: groceries, gas, and rent."
She got flexible with her price range.
Marta looked at 36 more properties, made offers on two of them, and again was beat out by cash offers. Then she spotted a sweet little condo near a light rail station in Aurora, a suburb of Denver. It was an 800-square-foot, 1-bedroom, 1-bath, third-floor walkup that had been built in the 1980s and was newly rehabbed. Best of all, it was close to her job. The asking price, though, was $98,000.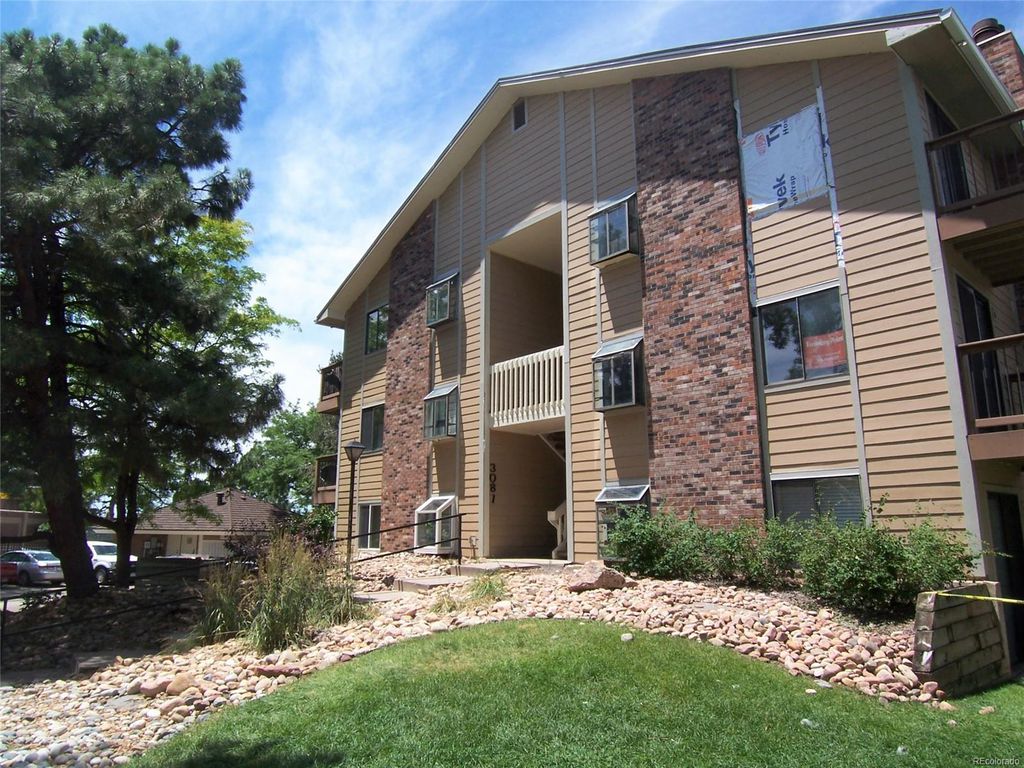 When Marta went to look at the condo, she realized that she'd seen it before, a year earlier when she'd been shopping with the FHA loan. When she first saw it, the condo had been in foreclosure, in terrible condition and priced at $60,000. She had passed on it because she didn't have the money to repair it. But now, it looked like home. "As soon as I walked in, I could see myself in that kitchen," she says. "It was open and had lots of natural light. It made me fall in love with the condo." The balcony had a view of the Rockies, and there was a field nearby where she could walk the dog she planned to get as soon as she had her own place.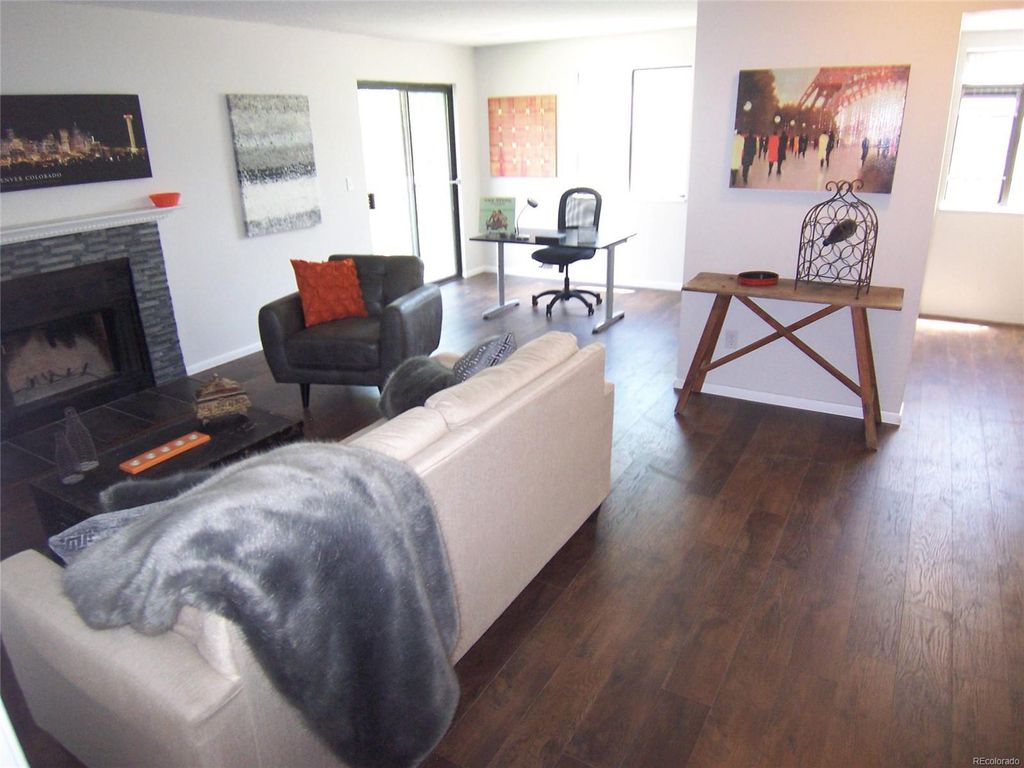 Marta offered the full price, with the intention of coming up with the cash to cover the $8,000 that was above and beyond her loan cap. Then she caught a break. The inspection turned up electric panels that were out of date. Marta's agent got the seller to knock $8,000 off the price to compensate, and boom, she had her $90,000 dream home. She closed a month later. "It was August 19, 2014, when I bought my home," she says. "I'll never forget. It was the best day of my life."
And now?
Five years later, she's still in love with her condo. She got that dog, a Siberian Husky named Huck, and he loves that nearby field. Better yet, her condo keeps increasing in value. "It's worth twice what I paid for it," she says. "Buying is 100% the best decision I could have made. Even if my house drops in value, I will still have shelter. If I have children, they'll have shelter. I want to be stable."
At 24 years old, Marta is now the workforce manager at a startup earning three times what she did when she bought her condo. She has also earned a degree in broadcasting from Metropolitan State University in Denver. But owning a home is the accomplishment she's most proud of. "I still can't believe I own a house," Marta says. "It's surreal. It's the most amazing feeling. I love the feeling of coming home and knowing it's my place."
Ready to find a home that makes you proud? See what's available now on Trulia.